INARCTICA is the largest producer of farmed salmon and sea trout in Russia
It is our priority to give as many people as possible the opportunity to enjoy the delicious taste of fresh red fish while ensuring that wild salmon populations and their natural habitat are not threatened. That is precisely why we farm — instead of catching — Atlantic salmon and sea trout in the fjords of the Barents Sea and lakes of Karelia.
Today, INARCTICA is a vertically integrated company. Our staff control the quality of our products at every stage of production — from cultivating juveniles to supplying fish to nationwide retail chains and restaurants.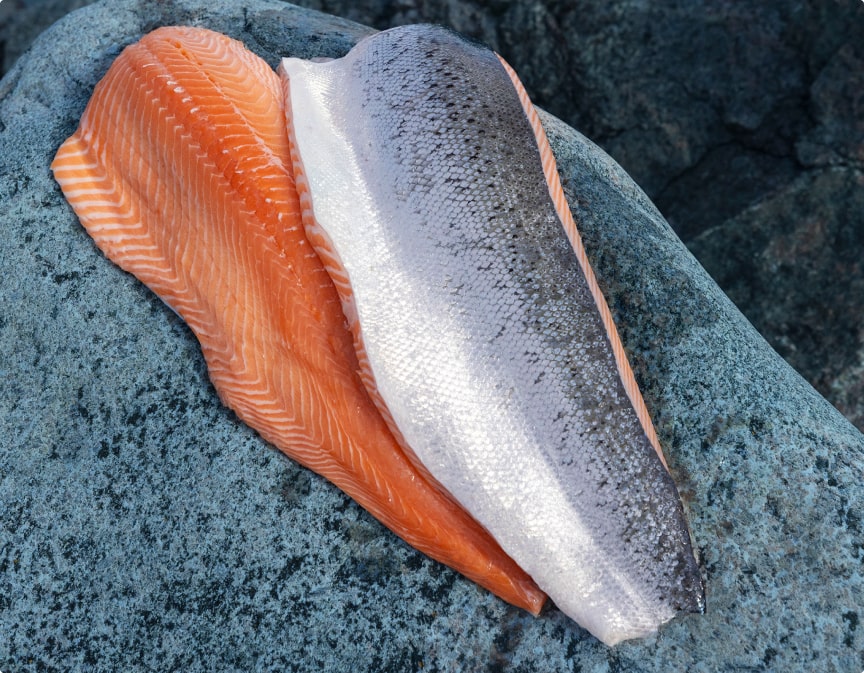 INARCTICA in numbers

15.9billion ₽
in consolidated revenue in 2021
27.8 thousand tons
of finished product in 2021
35
salmon and trout farming sites

Delivery in 2–3 days
from the Arctic to central Russia
12
operating farms for raising Atlantic salmon and trout: 9 farms in the Barents Sea and 3 in the Karelian lakes